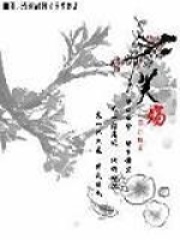 No of Episodes: 81
Author: 明月珰 (Míng Yuè Dāng)
Female Voice: 熊猫准备去冬眠 (Xióng Māo Zhǔn Bèi Qù Dōng Mián)
Comment:
I like 四季锦 (Si Ji Jin)  by Ming Yue Dang, hence I went to look for her other books in Ximalaya.  This audiobook is produced by an amateur.  So, do not expect the high quality audiobook and Episode 12 – 19 are missing.
I find FL very pitiful in the story but luckily she has a strong-willed and pretended submissive to get what she wants.  I really do not like ML.  He is too abusive and selfish.  I do not understand how FL can fall in love with him after what he did to her.
Summary:
Fu Luo (FL) made love to a good-looking man in her dream.  When she woke up, she got a shock.  FL became Fu Consort (Fu Fei).  FL is a princess from Yu Zheng Guo.  The real Fu Consort is very spoilt and bad-tempered.  Long Xuan Di (Emperor) asked for a political marriage with Yu Consort, who is Fu Consort's stepsister.  When Fu Consort saw Long Xuan Di (ML), she asked her father to give her to ML as well.  So both sisters married ML.  Yu Consort got promoted as Yu Gui Fei which is one grade higher than Fu Fei.  Everyone knows ML does not like Fu Fei so it was a surprise that ML slept with Fu Fei.
FL started to change after she became Fu Fei.  FL changed her make-up and dressing.  FL even allowed one of her servants to visit her sick mother and gave her money.  FL has two personal maids.  She renamed them as Bi Ye and Bi Wu.  FL read about the current world she is living in and tried to understand the palace and people surrounding her before she dare to venture out of her palace.
FL went to pay respect to Yu Gui Fei and met Lan Xian Fei.  Lan Xian Fei is the mother of ML's only son.  The palace is starting to prepare for the once in 3 years consort selection.  FL donned on an Eunuch's clothes and sneaked out to watch the selection process.  The next day, she put on servant's clothes and sneaked out again.  FL noticed some of the candidates purposely failed to get disqualified.  FL admired those who got the guts to do that.  FL finds all the women who lives in the palace very sad and pitiful.  They spent their youth and glory days waiting for only one man.  FL saw one of  candidates got beaten to death when they found out she was not a virgin.   FL could not stopped herself and sided the candidate.  FL got beaten as punishment.  The girl gave FL a piece of jade and asked her to pass a message to her lover if FL ever leaves the palace one day.  
When FL got back to her room, she asked her servant to ask for a royal physician.  FL pretended as servant who got beaten by Fu Fei.  When FL was recuperating, she designed her own sleeping gown and a mirror using crystals. FL thought about what she read in Dream of Red Mansion and created a beauty pill called Leng Xiang Wan.
One month later, Yu Gui Fei asked FL to take charge of the training of those newly selected.  FL saw the Momo who beat her before and took revenge after she saw the Momo bully the girls.  FL felt bad after the Momo got beaten to death.  FL fell sick after that.  When FL recovered, she heard that one of the girls, Ling Ya Feng had a fight with another girl and got injured on her leg.  All the girls tasked to dance after they completed their lessons.  FL agreed to Ling Ya Feng's request to play a zither instead of dancing.  Yu Gui Fei has an ulterior motive of getting FL to take charge of the girls' training.  Yu Gui Fei was hoping to use FL's jealousy to get rid of Ling Ya Feng but she made a wrong decision.  Fu Fei is not longer the previous Fu Fei.  Yu Gui Fei upset that FL gave Ling Ya Feng an opportunity to present herself in front of the Emperor.  FL got punished for the fights among the girl even though it got nothing to do with her because she was in charge of them.
FL shocked when she saw the girls rehearsing the ugly dance.  FL went to ask Ms Liu A Man to teach the girls to dance.  Liu A Man is not a consort but got invited to stay in the palace because of her dancing skill.  Once again Yu Gui Fei got upset with FL.
FL surprised when she saw the Emperor.  This is the man she slept with when she first got to this world. ML noticed FL staring at him.  ML rewarded some of the girls after their performance.  FL thought one of girls came from the modern world just like her.  FL tested the girl.  The girl said the modern song that she sang is well-known outside the palace.  It came from Chuan Ye Lou.  FL saw hope when she heard that.  She needs to leave the palace to meet with this person at Chuan Ye Lou.
ML asks FL to serve him often.  FL knows this is a bad sign.  ML and FL shared many passionate nights together.  ML put FL in cold storage after he won the war with the help Yu Zheng Guo.   ML no longer needed the help from Yu Zheng Guo hence he demoted FL. 
FL found out she is pregnant.  FL asked her personal maid to keep it quiet.  But her maid betrayed her and told everyone during a party.  The next day, ML's personal Eunuch came to see FL with a bowl of abortion soup and a white cloth.  When FL saw that, she understood ML's message.  It is either she drinks the soup or hang herself.  FL did not object and drink the soup at one go.  The Eunuch shocked when he saw that and went back to pass the message to ML.  ML demoted FL again and sent her to live in the cold palace.
FL was sick when they sent her to the cold palace.  FL met a kind-hearted woman and her daughter there.   Wan Fei was once ML's consort.  Wan Fei gave birth to her daughter, Si Yu at the cold palace.  ML claimed that the Wan Fei betrayed him and Si Yu is not his child.  FL stays in the cold palace for 10 months.
One day, she got to know that the Emperor had pardoned her and she can move out from the cold palace.  FL got to know that her pardon came from the request of a newly appointed consort who FL has helped before.  FL's looks has changed.  She no longer the beauty who first got married to ML.  They assigned her a servant who has a scar on the face.   FL renamed her servant, Nong Ying.  FL started to steal foods from different kitchen to made her own beauty concoction to recover her looks.
When FL appeared again in a party, every surprised to see that FL has recovered her beautiful looks.  FL joke and talked with other consorts to prove to ML that she can still live her life as if nothing that he did to her had affected her.   During the party, FL hid food in a knapsack under the table.  After the party is over, FL sneaked into the cold palace to give it to Wan Fei and Si Yu.  FL understands how it feels to live in the cold palace.  They served them with stale food.  FL trusted Nong Ying.  Nong Ying updated FL all the happenings in the palace.   Some of girls that FL knows got promoted, who had a miscarriage and who got blamed and punished.
FL met a musician named Zhuang Yu playing zither outside the cold palace.  FL asked Zhuang Yu to teach her but Zhuang Yu refused.  FL turned up everyday to learn to play zither from watching Zhuang Yu plays.   
ML started to treat all his wives fair.  The girls take turn to sleep with ML.  When it reaches FL's turn, she uses all she knows to seduce ML to keep him interested.  FL wanted to leave the palace and she needed resources to do so.  The only way was to get ML's attention.
Wan Fei fell very sick.  FL got Zhuang Yu to help her sneak Wan Fei out from the cold palace to her palace.  FL pretended sick and asked for a royal physician to treat Wan Fei.  Wan Fei told FL that she knows Zhuang Yu.  Wan Fei regretted that she married the Emperor hence she named her daughter Si Yu.
The royal physician told ML that FL's health is in very bad shape after her miscarriage and she cannot serve ML   FL got disappointed that she did not get to see ML because of her pretence and knowing ML will soon forget her.  FL felt that all her efforts have gone to waste.  FL surprised when ML came to visit her 3 months later.  ML also spent the night at her room.  FL tried to seduce ML.  ML almost surrendered to FL but retreated at last.
Something happened during the new year party, Yun Wang Fei who is ML's sister in law fell into the lake.  FL happened to take a nap near the lake and she jumped in to save Yun Wang Fei.  Everyone says ML actually loves Yun Wang Fei.  FL fells sick after she got out from the lake.  Everyone focus on Yun Wang Fei and nobody pay any attention to FL.  Yun Wang felt indebted to FL hence he asked a female doctor to treat FL.  FL slept for 2 days and when she woke up, her heart broke when she got to know that ML visited Yun Wang Fei every day and did not bother to come see her at all.  12 days later, it was FL's turn to serve ML.  After the last incident, FL actually does not want to see ML.  FL told the medical department she is still sick and yet they insisted that she serve ML.  That night, ML was very gentle with FL.  ML noticed FL was not happy.  FL complained and wanted ML to reward her for saving Yun Wang Fei.
FL waited for an opportunity to leave the palace.  When she heard that ML will go for his annual tour, she begged ML to bring her along.  ML told FL that he will start a talent competition in the harem.  Whoever wins the competition will get go with him.  FL won the competition.  ML sent Bi Wu to serve FL for the trip.  FL went to beg ML to allow Nong Ying go instead.  ML asked FL to sing him a song until he is happy.  FL started with a sad song.  When FL did not get a reply from ML, she changed it to another song.  FL sang the last song about how much a girl willing to sacrifice for the man.  ML agreed to FL's wish at last.  Both Nong Ying and Bi Wu get to go with her.  FL happy to hear that and turned to leave.  But ML stopped FL and took her to the inner room.  ML asked a royal physician to check FL's pulse and confirmed that she has fully recovered before he made love to FL.
An Eunuch from the cold palace went to see FL to say that Wan Fei and Si Yu has gone missing.  FL went to see Zhuang Yu.  When they were about to go look for Wan Fei and Si Yu, they bumped into ML and the pregnant Jing Fei.  FL realised at last it was a plot.  FL sent for questioning and Zhuang Yu got imprisoned.  ML knows that it was Jing Fei's plot.  ML asked FL to cut down Zhuang Yu's hand if she wants to save herself.  FL could not do it.  FL fainted.  When FL woke up, first thing she asked is Zhuang Yu.  Once again FL made ML angry.  FL tried to defend Wan Fei and Si Yu but ML refused to listen.  FL fainted again. 
FL not allowed to leave her room.  FL lost hope of ever leaving the palace.  But then one day when she woke up, she was in a horse carriage.  ML brought her with him for his annual tour.   FL asked for money for her shopping.  FL bought jewellery but then pawn it to get cash.  FL is preparing to run away.  FL did not know that her servant reported everything to ML what she did every day.  FL lost hope of keeping a saving of her own.  ML continued to make passionate love to FL.  FL went to a brothel claiming she wanted to learn sex skill from them.  FL actually went to buy contraceptive drug.  ML questioned FL's choice of the brothel and asked why she did not go to the best brothel in town instead.  FL claimed it costs too much hence she picked a low-class brothel.
ML brought FL to a famous night club called Chuan Ye Lou.  Chuan Ye Lou only allowed those managed to solve their riddles to enter and to meet the owner, Yun Lou.  FL thought Yun Lou came from the modern world like her.  But she found out that it was Yun Lou's ancestor who was from the modern world.  FL gave up hope of ever going home.  FL ran away.  ML asked his staff to block city entrance and to watch out for FL at the highway.  ML suspected FL might not have left hence he questioned the hotel reception to see whether there is any weird guest who recently checked into the hotel.  The hotel reception said he has a guest who stayed in the room only and whatever he asked, they will put outside the door.  When ML went to check the room, there was no one there.  ML went back to his room and saw FL siting there.  FL begged ML to release her.  Temper flared and FL scolded ML.
A man wearing all black appeared.  FL thought the man came to assassinate ML, offered herself as hostage to help the man to escape.  The man tried to kill FL but ML blocked the stab and got injured instead.  FL's heart twitched when she saw that.  FL realised that the man actually wanted to abduct her and not to kill ML.  Prince Yin Jia got attracted to Yun Lou and wanted FL to help him solve the riddles to get a chance to meet Yun Lou.  FL got saved by ML.
On the way back to the palace, ML abandoned FL in a remote hillside.  ML told FL he is fulfilling her wish.  FL walked for a few days and collapsed in front of a house in a small village.  Madam Zheng saved FL.  FL stayed on but realised that she could not do anything to help the family or to lessen their burden.  Madam Zheng's son wanted to marry FL but Madam Zheng objected.  FL left. FL tried looking for a job in the town.  Twice, she almost got harm because of her look. FL saved a woman who got scorned by the public.  The people said the woman is a witch and it is against the law to practise black magic.  The woman is from the dead Empress Lian Yue's clan.  The witch passed a book to FL before she died.  When FL opened the book, she got a surprise.  The book was in English.  Empress Lian Yue came from the modern world like her. FL found the way home but she needed ML's help.  FL went to Yuan city to start all over again.  FL needed to find money and an excuse to return to the palace.  FL found a suitable job for herself at last.  FL started a laundry business and did very well.  FL stopped her business because she wanted to go home.
FL went to see ML's brother and Yun Lou for help.  FL undergone strict training at Chuan Ye Lou before she returned to the palace.  ML told everyone that FL was sick and recuperating outside the palace.  ML asked FL her reason of returning to the palace.  FL said it was because of her family, and then because ML owed her money.  When FL did not get the response she wanted from ML, she claimed she missed ML.  ML downgraded FL to servant. 
A few of ML's consorts asked ML's Head Eunuch to give FL to them as their servant.  Yun Wang Fei also asked for the same.  The Head Eunuch got a hint from ML, hence he did not give FL to any of the consorts or Yun Wang Fei.  FL knew all of them only wanted to harm her and felt grateful that the Head Eunuch kept her on in ML's palace.  FL started her duty to sweep floor every day in the early morning.
ML asked one of his personal maids to retire.  The Head Eunuch got a hint and assigned FL to take over the role.  ML tried to make FL jealous.  FL needed a breakthrough to get back into ML's good book as he is the only person who can help her to get home.  FL made herself sick but she never expected that they send her away to live in a remote courtyard.  After a month, ML appeared at her courtyard and saw FL standing in the cold with bare legs.   After that day, ML visited FL every day.  They were like an old married couple and FL was happy but only for a moment.  FL knows she is not the only woman in ML's life hence she decided to continue with her plan to go home.  FL tried many ways to get ML to say "I Love You" but failed.
One day when ML was away from the palace, Yun Wang Fei asked the Jing Consort who is in charged of ML's harem to give FL to her.  Jing Consort happily agreed knowing that Yun Wang Fei will get rid of FL on her behalf.  FL got abused and almost died.  ML brought FL back to the palace and promoted her as Imperial Consort.  When FL recovered, she sense that ML was angry with her.   FL did not know the reason until one night during the a dinner event.  FL recognised the dancer who was dancing.  The dancer was the prostitute where she bought the contraceptive drug from.
ML announced that FL will return to her home country to visit her sick father.  On her departure day, ML said goodbye to FL as if it will be their last meeting.  FL realised at last ML's motive of sending her away.  FL's royal father passed away.  Her sibling fights for the throne.  On the way back to Han Xia Guo, FL got stranded in a city attacked by Yin Jia Guo.  FL is the highest ranking person in the city hence she took over the responsibility of defending the city.  Food was running out.  FL made a pact with a businessman to get him to supply food.  FL asked her bodyguard to kill Prince Yin Jia.  The guard failed in his mission and gave FL a bottle of poison claiming that ML instructed FL to kill herself if the city lost to Yin Jia Guo.   FL realised at last that ML wanted her to die. But to FL's surprise, ML came with his military to rescue them.  FL fainted.  When FL woke up, ML asked FL whether she hated him.  FL said yes and ML said he hated her too.  
On the way back to the palace, they stopped by Madam Zheng's house.  Madam Zheng very happy to see FL and told her that her son found a wife.  FL got to know that ML has punished those who bullied her and bought over her laundry business.
FL went back to the palace.  This is the third time she entered the palace.  FL lost hope of going home.  During a party, Princess Lou Mi Ya challenged FL to a dance competition.  FL agreed.  FL trained very hard for a month.  FL performed a dance about Empress Lian Yue.  According to the legend, Empress Lian Yue and Emperor Tian Zhong were very much love.  Emperor Tian Zhong needed to marry again to form alliance.  Empress Lian Yue died from an arrow shot from Emperor Tian Zhong.  The dance called Lian Shang but FL renamed it Fu Shang because she understand the pain and the betrayal of Emperor Tian Zhong.  FL won the competition.
ML announced FL will become his Empress.  On their wedding night, FL drank until she got drunk.  FL told ML that her home is far away and she wanted to go home.  FL complained about ML having many wives and her own failure for not finding love and care.  ML asked FL why she does not want to have his baby.  FL replied that miscarriage is very painful.  This simple sentence hurt ML.  FL scolded ML for not allowing her to go home.  Without realising, FL told ML the password to go home.  ML got angry when he remembered FL tried to trick him to say those 3 words.  When FL quiet down, she asked ML why Emperor Tian Zhong wanted to kill Empress Lian Yue.  ML explained that Empress Lian Yue made a spell to make Emperor Tian Zhong believed that he was shooting a deer.  Empress Lian Yue wanted Emperor Tian Zhong to live his life in regret.  After Tian  Zhong died, Emperor Gao Zhong wrote in the royal guidebook to tell his descendant to abandon love and he banned the practising of black magic.  
During sex, FL uttered "I love you" to ML.  Suddenly a bring light appeared and FL saw Lian Yue.  Lian Yue came to take FL home.  FL puzzled because ML has not said the password.  Lian Yue said the password is from FL herself.  FL claimed that Lian Yue wrote "he" in the book but Lian Yue argued that it was "she".  They got interrupted with the arrival of ML.  ML told Lian Yue that her power alone was not able to open up the time travel tunnel.  ML told Lian Yue that Emperor Tian Zhong put a curse on himself and his soul got trapped in the jade pendant carried by FL.  FL insisted to leave and gave the jade pendant to Lian Yue.
ML woke up from his dream.  ML prosecuted 11 doctors and then announced that FL has fallen sick and sent all his consorts to live in the temple for pray for FL.  ML left his harem empty
FL returned to the modern world but she was not happy.  One day, she heard a song and started to get emotional.  Suddenly Lian Yue appeared and asked whether she wants to return to ML.  FL said she missed her parents but she will return on one condition.   FL wanted Lian Yue to pass a message to ML to get him to agree that he will only be faithful to her if he wants her to return to him.  Lian Yue said she is now the time travel officer and she will give her an unlimited pass to time travel between two worlds.
When FL woke up, she was next to ML.  ML ignored FL and went out.  When FL said I love you, she went back to the modern world.  When ML got back, he got anxious for not seeing FL.  When ML finally see FL again, he does not know what to say anymore.  ML scolded FL for being heartless to leave him.  ML made a pact with Lian Yue to help her release soul of Tian Zhong and in return she helped to bring FL back to him.   ML also tried to make amends and got the royal physician to make a drug to reverse the contraceptive drug that she took before.